Designed For Every Moment
You no longer have to decide between a smartwatch and a watch with style—CZ Smart from Citizen brings the two worlds together for a timepiece that fits your modern lifestyle. 
Quick access to the information you need most.
On your CZ Smart watch, swipe left for access to the information you need in the moment.
Start tracking a workout, set a timer, check your next appointment and more.
Receive and answer calls and text messages.
Your CZ Smart watch has a built in speaker and connects with Bluetooth® headsets to easily take phone calls from your watch. No more digging for your phone.
Stay on top of your notifications, alerts and more
Don't miss important notifications. Stay on top of your calendar, emails, news alerts, text messages and more. Swipe up on your CZ Smart watch to quickly scan your notifications.
Customisable Citizen
designed watch dials.
Track your outdoor activity with untethered GPS
See calls, texts and email alerts right on your watch.
Health and wellness monitoring.

Control your music
from your wrist.
---
Select Your Apps
With 8GB of memory there is plenty of room for additional apps and hundreds of more available on the Google Play store
---


Tech Specs
WHAT'S INCLUDED
Watch Head
Strap
USB Charging Cable
Documentation
DIMENSIONS
Case Size: 46mm
Case Width: 1.81 in
Band Size: 22 mm
Case Material: Stainless Steel
Crystal: Gorilla Glass
Case Weight: 8 g
GENERAL
Compatibility: Powered with Wear OS by Google. CZ Smart is compatible with both iPhone and Android phones.
Sensors: Heart Rate, Barometer, Accelerometer, Gyroscope
Connection: GPS, WiFi, Bluetooth, NFC
Audio: Speaker, Mic
Operating System: Wear OS by Google
Processor: SDG 3100
Storage: 8 GB
Display: 1.28" AMOLED, 416 x 416 resolution
Water Resistance: WR 3ATM
Rechargeable Battery: 24+ hour, Multi-Day Modes (Not Eco-Drive). Varies based on use. USB cable with magnetic charger snaps to rings on watch caseback. 40 minutes to charge 80%.
Welcome to your CZ Smart! Lets Get Started.
Pairing your CZ Smart with your Android or IOS phose is easy. Follow these simple steps and you will be connected. Here's how:
Power-up your watch with the supplied charger. Install and open the free Wear OS by Google app on the phone, open the app and tap  Set it up.
On your phone, tap the name of your watch. You should now see a code appear on both your phone and your watch.
If the codes are the same, tap Pair on your phone. Pairing can take a few minutes.
If the codes don't match, restart your watch and try again.
If the codes still don't match, try these troubleshooting steps:
-Check your Bluetooth connection.
- Unpair from phone and then attempt
to pair again.
To finish setting up, follow the
On your watch, go to Settings > Connectivity > WiFi to add your network.
Connect to Bluetooth devices:
- Set the Bluetooth device to pairing mode.
- Swipe down on your watch to open quick shade settings.
- Tap Settings > Connectivity > Bluetooth > Available devices.
- Tap the name of the Bluetooth device to connect to it.
Navigating your CZ Smart Watch
Get the information you need most with a few simple swipes.
Manage notifications: Swipe up to browse through your notifications in
Quick shade settings: Swipe down to view the quick shade setting, a handy menu for accessing frequently used settings like: Ring your phone, smart battery mode, and Do Not Disturb.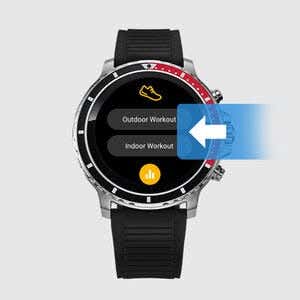 Health & wellness monitoring:
- Swipe left to access your Tiles, delivering the information you care about in a glanceable format. Access health and wellness information from the Wellness app or Google Fit, set timers, check the for the forecast and more. Customize
the order in which your Tiles display.
Proactive help:
- Swipe right to access helpful information from Google Assistant. Get things
done on the go. Stay ahead with your schedule, commute times, travel plans
and upcoming reservations.
Choose a new watch face: Long press the watch face and swipe left or right to select from a variety of watch face styles.
Managing notifications on your CZ Smart Watch
Easily respond to dinner dates, answer calls from friends, or say goodbye to unwanted notifications - from your wrist.
Here are some of the ways Wear OS by Google helps to make your life easier.
Answer calls without scrambling for your phone. Swipe left to answer a call or if you're too busy, swipe right to decline it.
Swipe up to browse multiple notifications at once.
Just received a notification?
Tap to open.
Swipe right or left and tap Clear to remove a notification.
Receiving unwanted notifications? Block notifications by swiping, or tap Manage notifications to choose which alerts you want to receive or manage your notifications from you Wear OS app..
Need a little extra help?
Visit our support center for additional resources on how to
pair or set up your smartwatch, get answers to frequently asked
questions, product care and more.
Email: service@citizenwatch.co.uk
Hours: Monday - Friday, 09:00-17:00
All the accessories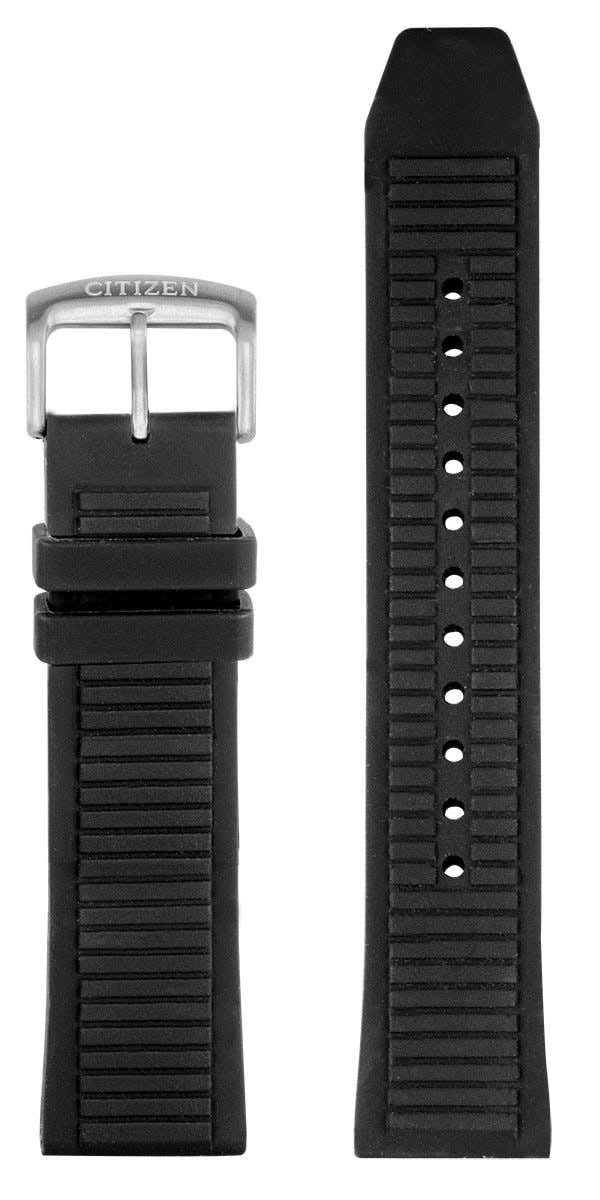 Wear OS by Google works with phones running the latest version of Android (excluding Go edition and phones without Google Play Store) or iOS. Supported features
may vary between platforms and countries with compatibility subject to change. Google Assistant and Google Pay™ are only available in select markets.